Music in the Afternoon… a CMF extra event..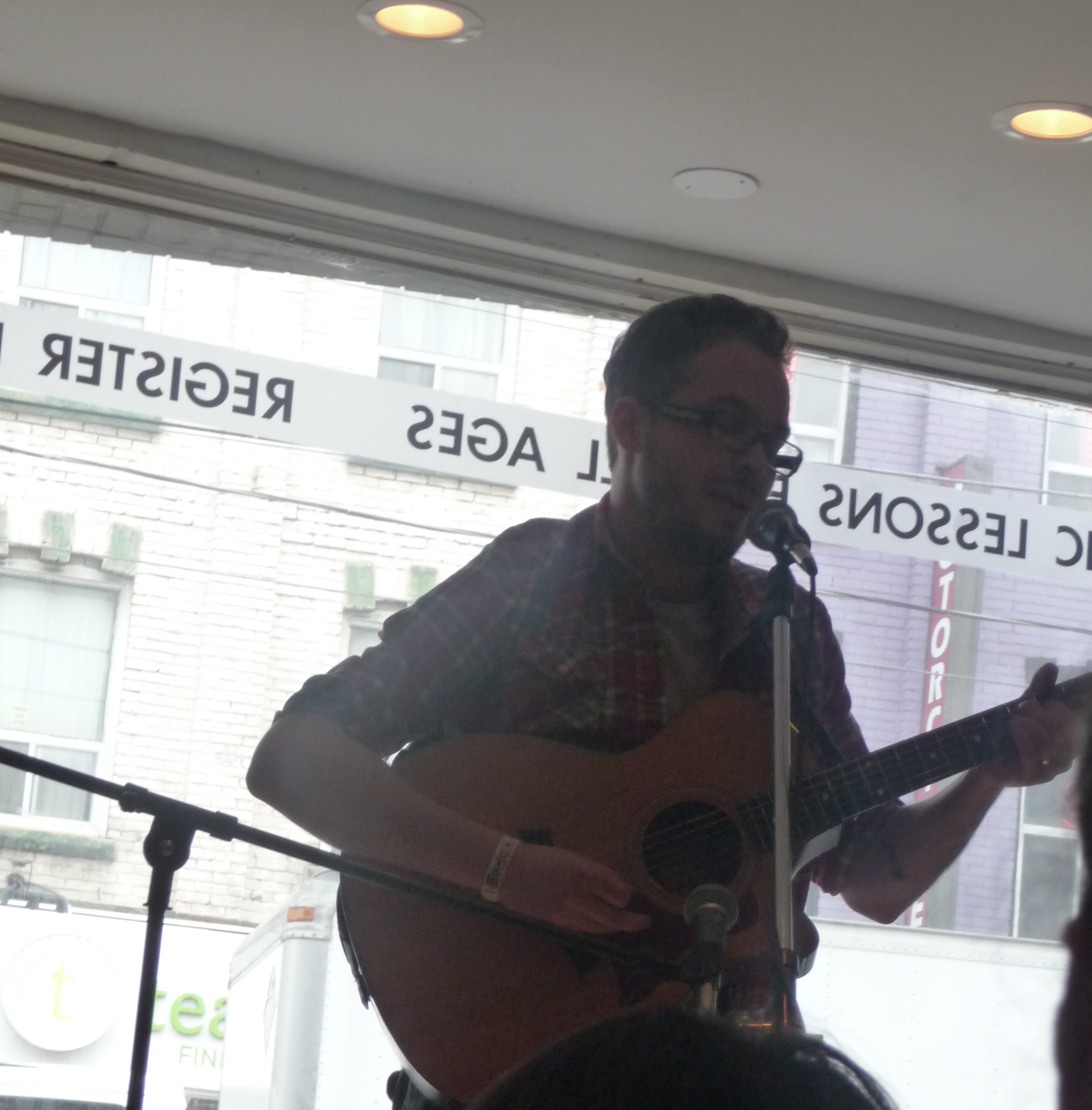 What a lovely day to take in new music.  It was yet another wet and rainy one in T.O, so I decided to spend my afternoon taking refuge at the Institute for the Enjoyment of Music to check out the final day of the intimate (and free!) Live Near Bellwoods series. This afternoon was very special. Curled up on the floor with dozens of others I hung on each artist's every note. It's hard to put into words just how open and loving of an environment this was.
I arrived in time to hear 3 beautiful songs by The RG Morrison.  He has such a lovely folk sound, and I listened with an open heart taking in every note. His lyrics held such honesty and I was captivated. My only wish is that I'd gotten there sooner to see more of his performance.
Loom was next to take the stage.  Their minimalist approach is timeless and draws you in without even realizing that it's happening. Within moments we were all entranced in the beauty that lay before us. This intimate setting was perfect for their sound. 
Everyone was so engaged with the soft, sweet voice and dulcet tones presented to us, not one person moved for the entire set. My body was tingling with every new chord and every new lyric that entered my ears, traveling down my spine and into my toes.  The only thing missing was a campfire. Loom has a way of capturing those sweet unspoken moments in time. All I could feel in the room was love.
The final act that I took in at The Institute was Aidan Knight and his "friendly friends". Aidan was completely endearing and genuine. Each song had a different feel, but all coming from the same heartfelt place. Using horns, strings, drums, guitars, and what I believe was a small synth; Aidan and his friendly friends transported us to the B.C coast to smell the ocean air, and dip our toes in the sand. My spirit lifted over and over with each new percussion beat; each new harmony; each new rhyme.
"You know," he said " a couple days ago I was having a really bad day." He went on to explain that they were playing in Ottawa in the middle of a snowstorm, and he'd ripped a hole in my pants. An awful combination when you add in the usual Ottawa high winds.  "But watching Loom just now and seeing how everyone was so enthralled, well, I forgot all about it. Sometimes all it takes is one really good feeling to melt away all the bad ones."  I have to agree. All I could feel this afternoon was warm and fuzzy. Problems melt away in such an intimate setting. You forget all about your life outside of that musical room. Shows like these are such a place of emotional healing.
I left the institute not caring about the rain; not caring that all my muscled ached and I was exhausted. I smiled as I walked down the street to my next destination no longer aching, and totally at peace.