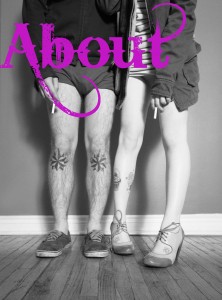 Welcome to Audiolust!
Every medium has a different feel. iTunes, CDs, Vinyl, Cassette; they all have their own unique qualities that fuel this thing we love.  While for me nothing is better than the live experience ( with the vinyl touch a close second), maybe for you its throwing on your visualizer and seeing where the tunage goes.  The point is that we love this stuff.  And for me, its all about sharing the vibes.
I'm Raina! Born and raised in the GTA, now residing in the west end hiding amongst the hipsters. I'll check out any show, anywhere. From stadiums to basements; Huge bands to the new up-and-comers; I just want to take it all in.
Music is a passion, and this is where it all gets let out. Through album and show reviews, new and/or quirky music news; This blog is all about capturing those special musical moments that send shivers down our spines, make hairs stand on end, and make us feel infinite.
Come along on the musical journey. Who knows, you may just discover your new favourite band!
**Like us on Facebook and/or Follow Audiolust on Twitter! @audiolustblog
email hersh.raina@gmail.com
Beautiful pictures care of Laura Dittmann photo and video . Contact her here  .  Do it now.
Web Design by @melgorka