How do I describe her?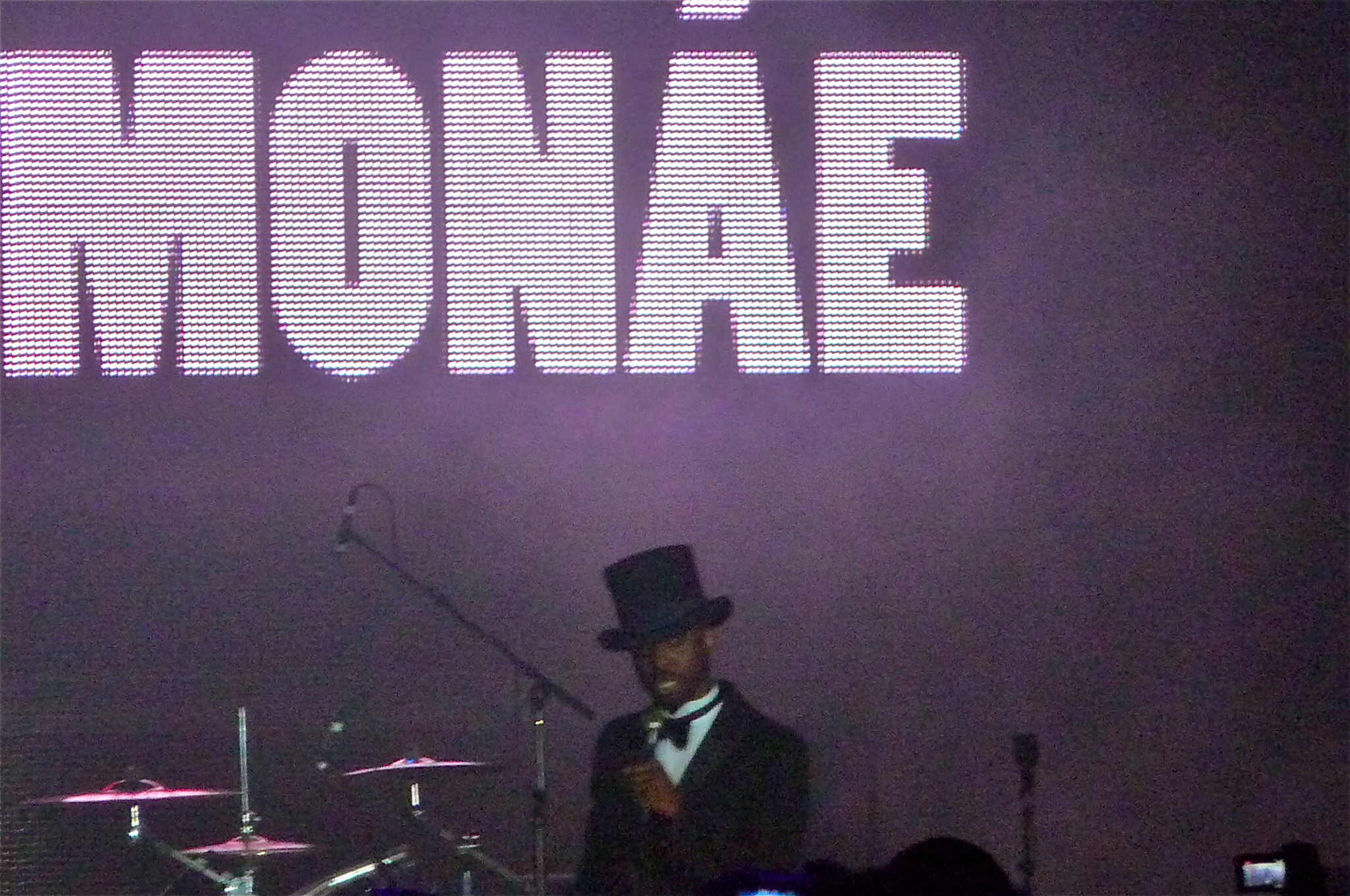 …..Ok, you know how when you were younger there was  that one thing that you just had to have? That one thing that was so incredibly important to possess that it made you sick to your stomach?  Be it a puppy, pony, gaming system, doll, boardgame, instrument…whatever; think about that thing for a second. Take yourself back there and remember exactly how important it was to you. Remember how if you couldn't manage to convince your parents to obtain this object for you, you felt like you'd absolutely die?
Hang on to that yearning for a moment.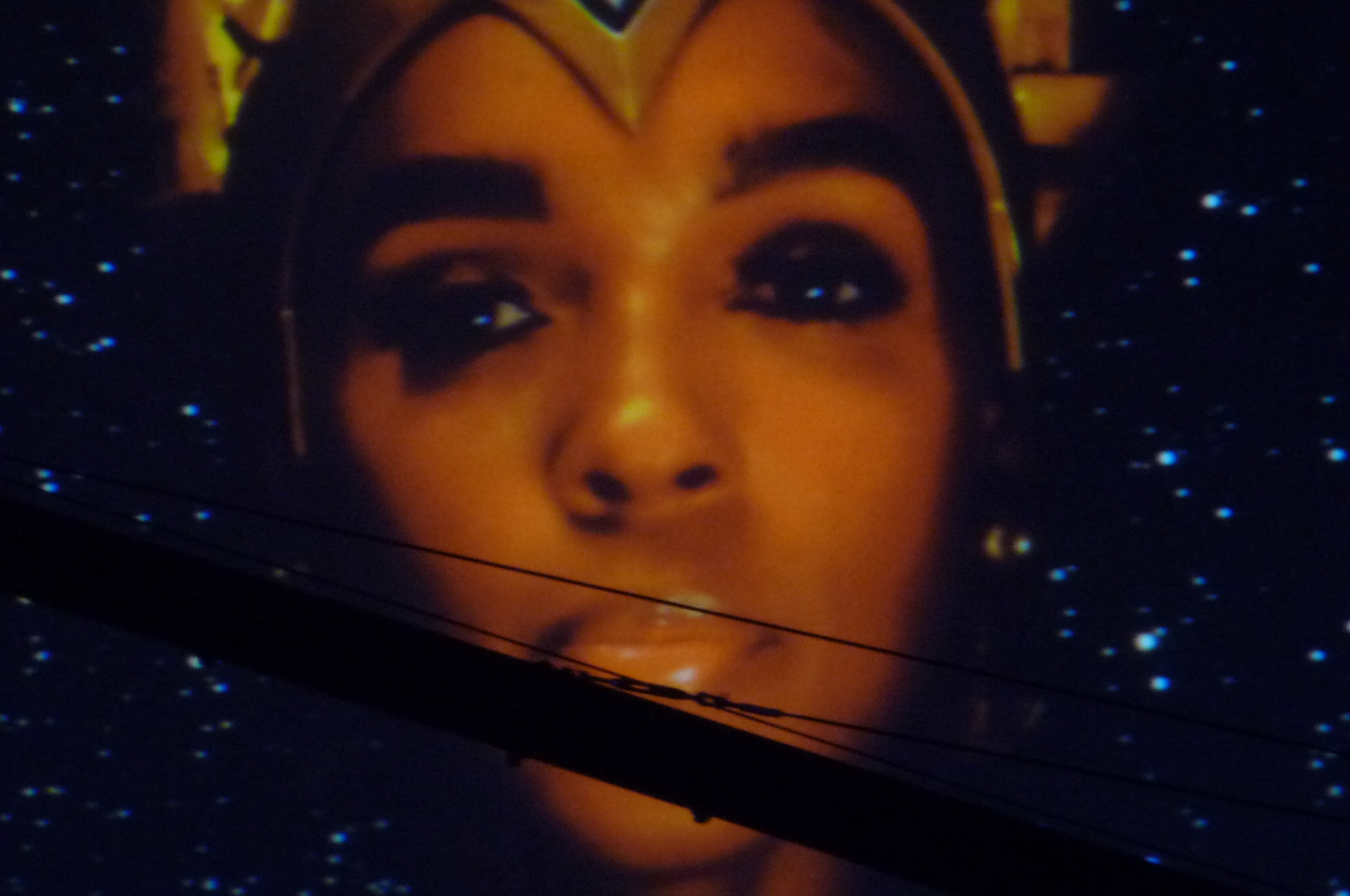 Now think about exactly how satisfying and joyful you were when you got it.  The excitement and relief of knowing exactly how much time and mental energy you put into thinking about this thing, and now it's yours. Remember running and screaming and laughing with excitement and happiness.
Janelle Monae was better than that.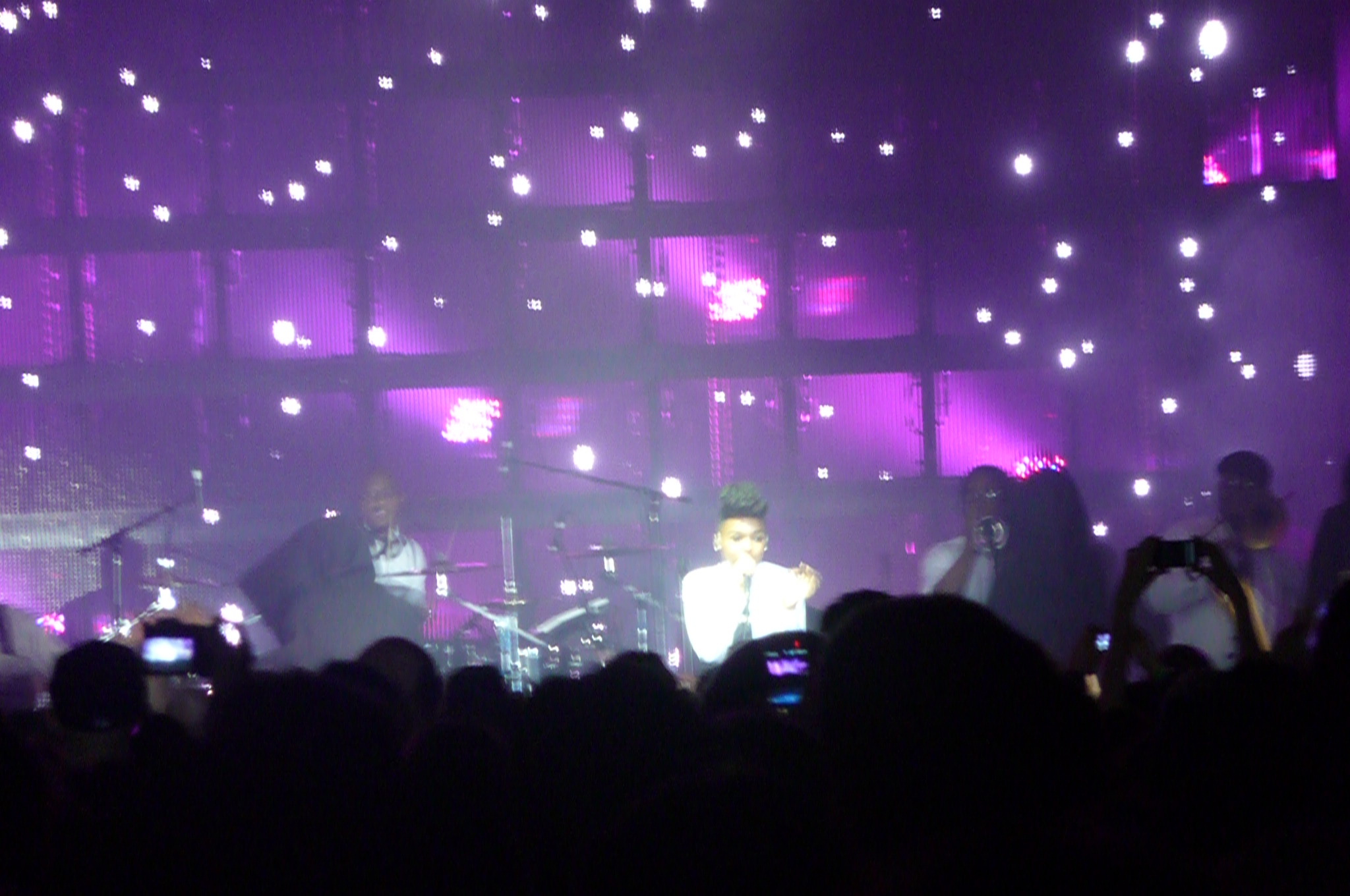 From that dramatic introduction, to the painting on stage, to the insane crowd surfing encore, she brought us into her future-world and kept our attention. She somehow manages to connect with each and every person in the packed room. She is the definition of a performer.